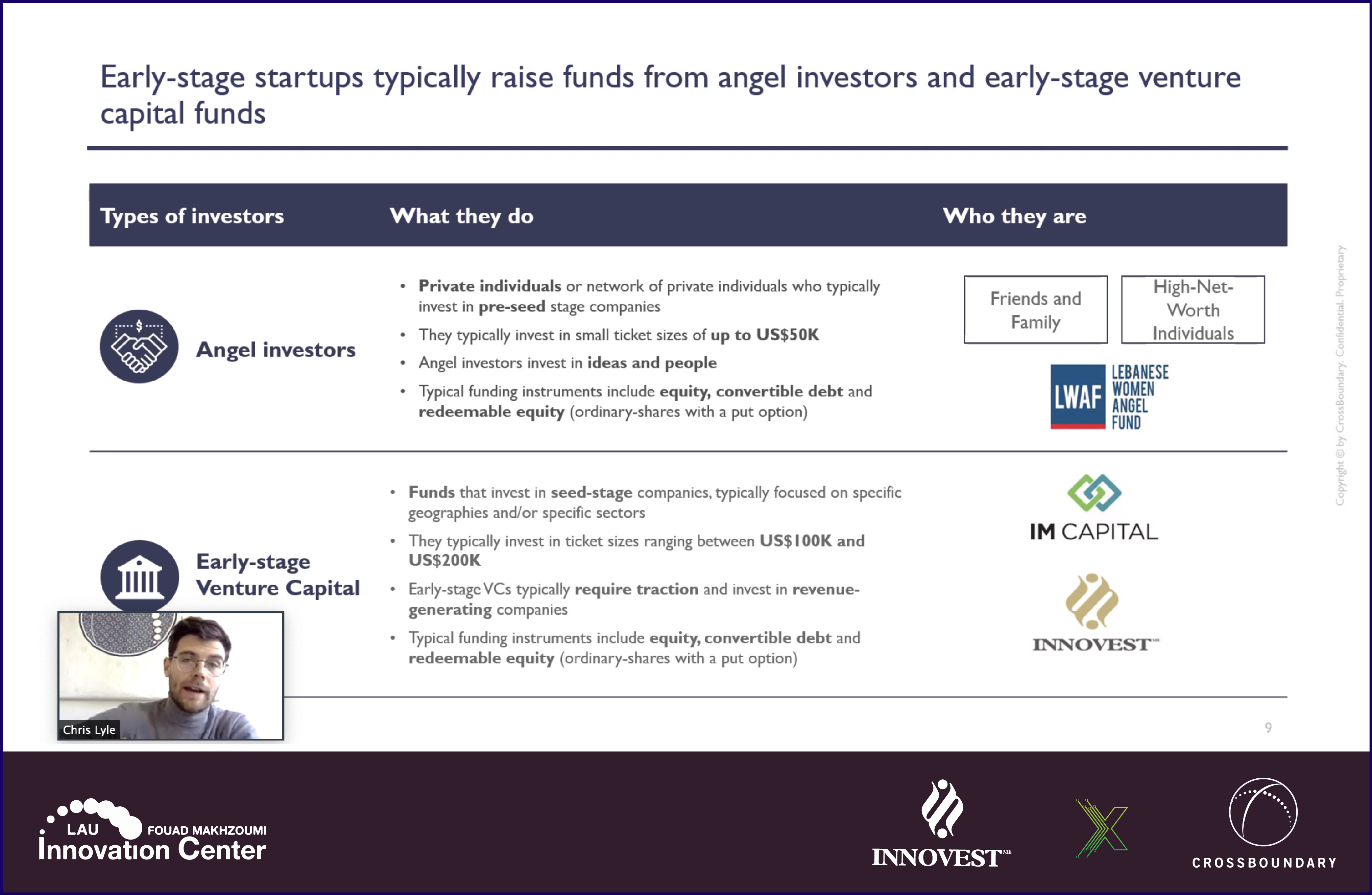 INNOVEST Middle East Kicks Off 2022🚀
07 Jan
INNOVEST Middle East continues to drive the Entrepreneurship Ecosystem across the region through its impactful interventions and capacity-building activities that focus on shoring up sustainability, encouraging knowledge transfer, and supporting collaborations.
All of these pillars have one common goal: Strengthening the skills, resources, and abilities that allow high-potential start-ups and founders to grow and thrive.On this note, we are excited to announce that On January 07, 2022, INNOVEST "Lebanon Chapter" and in collaboration with our Regional Partner CrossBoundary, have delivered an online Investment Readiness and Impact Assessment Training for Top Business Cases at LAU SPARK "a program implemented by LAU Fouad Makhzoumi Innovation Center"
This virtual Training tackled various important topics including:
It was also followed by break-out rooms, where innovative enterprises received one-on-one mentorship, to understand the journey to scalability, the mastery of business acumen, and technical skills for building financial models, business strategies, and impact measurement.

For reference, CrossBoundary is an international entity that effectively uses investors' funds in projects and emerging sectors. They act as a trusted advisor to investors, entrepreneurs, and policymakers in frontier markets providing substantive due diligence, analysis, and actionable advice to assist investment into a broad range of sectors including Agriculture, Manufacturing, Health, and Infrastructure.